Orthopedics & Sports Medicine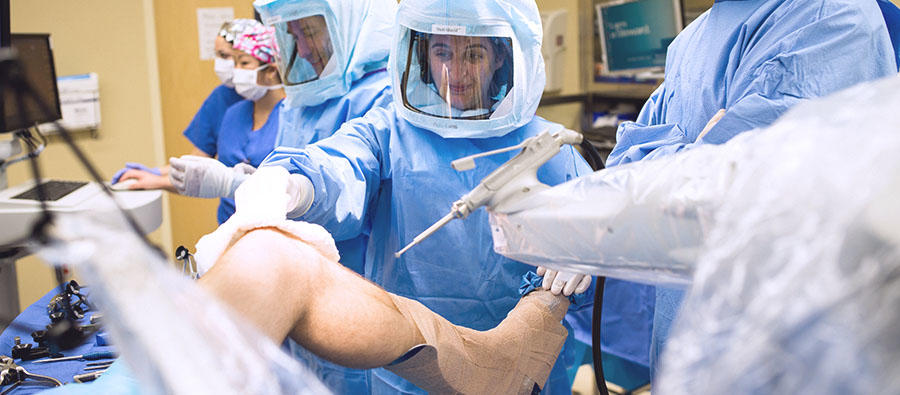 We are here to help you find what you need.
We offer a variety of orthopedic services—from advanced diagnostic imaging technology, to innovative surgical procedures and rehabilitation programs—to help you get back on track.
Sports Medicine
From Andrews to Presidio and Pecos to Stanton, Odessa Regional Medical Center supports Sports Medicine services throughout the entire region. Whether you sustain a knee injury in recreational softball or aggravate a shoulder injury while playing tennis, you can access the same network of sports medicine providers and orthopedic surgeons that care for the Odessa Roughnecks, Odessa Jackalopes, area colleges and universities, and regional high schools.
ORMC provides a free Sports Medicine Clinic. Geared for student and professional athletes, the clinic is staffed by orthopedic surgeons and PhyTex athletic trainers to help assess and treat sports injuries more quickly so that athletes can get back on the field!
For more information about the ORMC Sports Medicine Clinic, contact PhyTex Rehabilitation & Sports Medicine Associates at 550-4700.
Conditions
Fracture
Hip & knee pain
Sports injuries
Treatments
Arthroscopic treatments for ankles, knees and shoulders
Ligament reconstruction
Total hip joint replacement
Total knee joint replacement
Robotic-assisted procedures
Resources
Are Bone & Joint Disorders Causing You Back Pain?

Do you struggle with an aching back? If so, you are not alone. According to the Arthritis Foundation, back pain is one of the most common health problems in the United States, and 80 percent of adults report having had back pain at some point in their lives.