Odessa Regional Medical Center and Steward Medical Group Welcome Primary Care Specialist Shana Turbyfill, NP
November 13 2018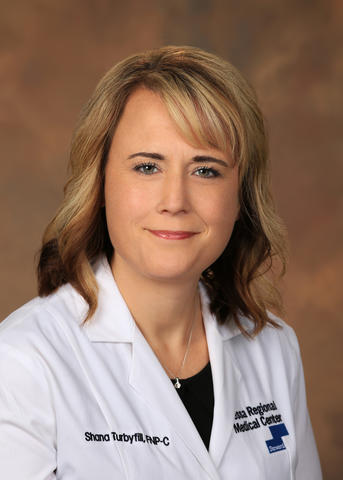 Odessa Regional Medical Center and Steward Medical Group are pleased to welcome Shana Turbyfill. The addition of Turbyfill enhances access to care in the community for patients of Steward Health Care. Steward is one of the world's leading accountable care organizations that focuses on providing high-quality, affordable care at the right place, and at the right time, in a convenient, and close-to-home setting for patients.
Turbyfill is an Advanced Practice RN – FNP and has a special clinical interest in wellness exams for men, women and children, acute and chronic disease management, school and sports physicals, and minor illnesses. Turbyfill is accepting new patients at Complete Care Westloop at 3001 W University Blvd in Odessa. Appointments may be scheduled by calling the practice at 432-580-5966.
"I am excited to join Steward Medical Group at Complete Care Westloop and look forward to taking care of our community's residents and neighbors," said Turbyfill. "As a primary care provider it is my goal to enable patients to live their highest quality of life and provide preventative care to help keep them well."
Turbyfill completed her Advanced Practice RN – FNP along with her Master of Science in Nursing – FNP in 2017.  She attended the Texas Tech University Health Science Center. 
 "We are delighted to have Shana Turbyfill join our team of providers at Steward Medical Group," said Sanjay Shetty, MD, MBA, President of Steward Medical Group. "Shana brings a strong commitment to providing care in the community and patients will benefit from her skills and expertise."