Odessa Regional Medical Center and Steward Medical Group Welcome Primary Care Specialist Michelle Brindley, FNP-BC
December 17 2018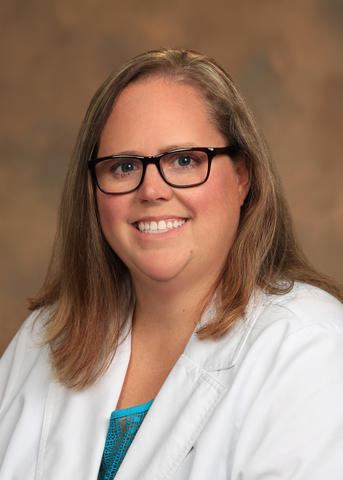 Odessa Regional Medical Center and Steward Medical Group are pleased to welcome Michelle Brindley. The addition of Brindley enhances access to care in the community for patients of Steward Health Care. Steward is one of the world's leading accountable care organizations that focuses on providing high-quality, affordable care at the right place, and at the right time, in a convenient, and close-to-home setting for patients.
Brindley is a Family Nurse Practitioner and has a special clinical interest in acute and chronic disease management, school and sports physicals, wellness exams for men, women and children, and minor illnesses. Brindley is accepting new patients at Complete Care Eastridge at 7101 Eastridge Road in Odessa. Appointments may be scheduled by calling the practice at 432-550-0048.
"I enjoy working in family practice because it gives me the opportunity to be involved with patients throughout their many stages of life. By joining the Steward Medical Group at Complete Care Eastridge this provides me a great opportunity to care for the many community members in the area and I look forward to being closely involved in the health of this community," said Brindley. "I believe that approaching the patients in a caring and holistic manner allows me to provide the education and tools my patients need to take control of their health and work together when changes are necessary."
Brindley completed is an ANCC board certified family nurse practitioner.  She earned her Master of Science in Nursing at Texas Tech University Health Science Center in Lubbock, Texas.    
 "The addition of Brindley improves the ability of Steward Medical Group to provide important primary care in the community," said Sanjay Shetty, MD, MBA. "She plays a vital role in the well-being of our patients and has strong relationships with our circle of specialists to treat all medical conditions to help our patients live their best and healthiest lives."