Odessa Regional Medical Center and Steward Medical Group Welcome New Orthopedic Surgeon, Jonathan Boyle, MD
November 5 2019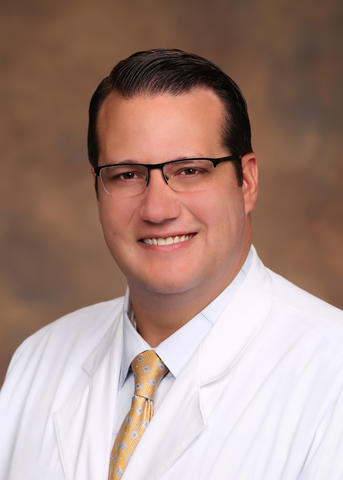 Odessa Regional Medical Center and Steward Medical Group are pleased to welcome Jonathan Boyle, MD. Dr. Boyle is a fellowship trained orthopedic surgeon with clinical interest in ailments that affect the hand, wrist, elbow and shoulder.
"I'm incredibly excited to join Steward Medical Group," said Boyle. "My goal is to educate each patient about the medical diagnoses they face so we can develop a treatment plan together as a team."
Dr. Boyle has advanced training in hand and upper extremity surgery. He completed his residency at John Peter Smith Hospital in Fort Worth, Texas and a fellowship at the Indiana Hand to Shoulder Center in Indianapolis, Indiana.
"With the addition of Dr. Boyle to our Orthopedic team, we are now able to provide a breadth of specialty Orthopedic services to our community including sports medicine, joint replacements, trauma and hand surgery," said Rohith Saravanan, Chief Medical Officer at Odessa Regional Medical Center.
Dr. Boyle is accepting new patients at Complete Care North at 980 E 87th Street, Suite D in Odessa. Appointments may be scheduled by calling the practice at 432-366-0066.