COVID-19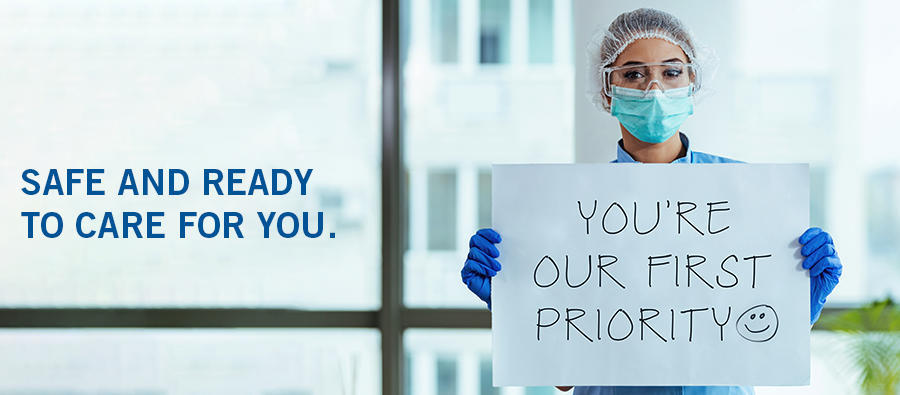 At Odessa Regional Medical Center, we're taking precautions to make sure our hospital is clean, safe and ready for your next visit.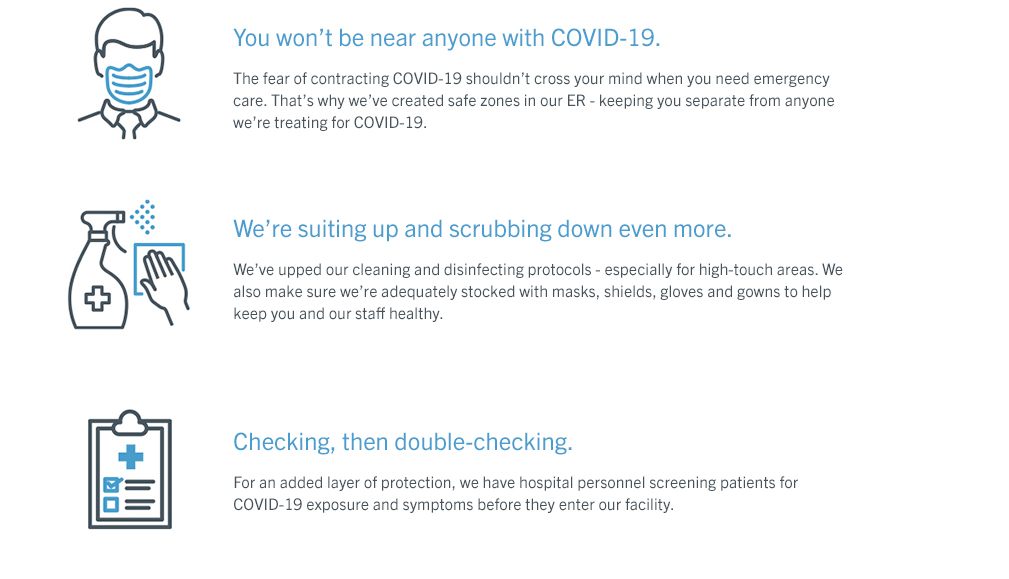 Your health and safety are our top priority.
Odessa Regional Medical Center continues to monitor the national and global situation of coronavirus disease 2019 (COVID-19) and is prepared to support our community and safely care for any ill patient. Out of an abundance of caution, we have activated hospital preparedness protocols to:
Prevent the spread of respiratory diseases, including COVID-19, within the facility.
Maintain the health and wellbeing of our employees.
Promptly identify and isolate patients with possible COVID-19 and inform the correct facility staff and public health authorities.
Care for patients with confirmed or suspected COVID-19 as part of routine operations, and potentially care for a larger number of patients in case of an escalating outbreak.
 
What to do if you're sick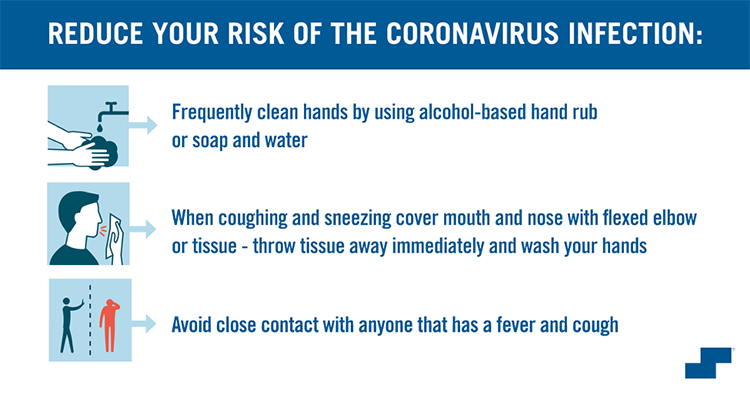 Stay home except to get medical care
Stay home: People who are mildly ill with COVID-19 are able to recover at home. Do not leave, except to get medical care. Do not visit public areas.
Stay in touch with your doctor. Call before you get medical care. Be sure to get care if you feel worse or you think it is an emergency.
Avoid public transportation: Avoid using public transportation, ride-sharing, or taxis.
Social Distancing
As much as possible, you should stay in a specific "sick room" and away from other people in your home. Use a separate bathroom, if available.
Limit contact with pets & animals: You should restrict contact with pets and other animals, just like you would around other people.
Although there have not been reports of pets or other animals becoming sick with COVID-19, it is still recommended that people with the virus limit contact with animals until more information is known.
Call Ahead before visiting your doctor
Call ahead: If you have a medical appointment, call your doctor's office or emergency department, and tell them you have or may have COVID-19. This will help the office protect themselves and other patients.
Monitor your symptoms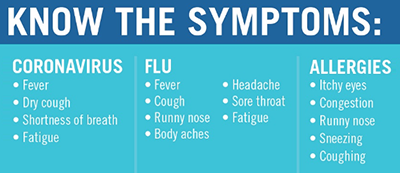 Seek medical attention, but call first: Seek medical care right away if your illness is worsening (for example, if you have difficulty breathing).
Call your doctor before going in: Before going to the doctor's office or emergency room, call ahead and tell them your symptoms. They will tell you what to do.
Where to get tested
Complete Care Eastridge
7101 Eastridge Road Odessa, TX 79765
432-550-0048
Complete Care West Loop 
3001 W. University Odessa, TX 79764
432-580-5966
Complete Care Midland
1701 N. Loop 250 W. Midland, TX 79707
432-522-5033
Complete Care North
980 E. 87th St. Suite D Odessa, TX 79765
432-366-0770
For more information on testing resources, visit www.covidinthebasin.com 
Medical Supplies Donations
At Odessa Regional Medical Center, we are humbled by the generosity of all who have inquired about donating medical supplies to support our staff and patients during the COVID-19 outbreak. Our medical supply chain team has worked diligently to procure necessary Personal Protective Equipment (PPE) for our health care workers who are on the front line. As COVID-19 continues to spread, and with the increased global shortage of supplies, ORMC is now gratefully accepting donations of needed supplies.
Donations must be in unopened, original packaging and in accordance with approved hospital standards. At this time, we are not accepting house made supplies.
---
Requested donation categories include:
Disinfection Wipes & Liquids
General Purpose Hand Cleansers
Disposable Head Covers/Caps
Disposable Gowns
Disposable Gloves
N95 Respirator Face Masks
Powered Air Purifying Respirators (PAPRs)
Disposable Face Masks
Face-shields/Goggles/Safety Glasses
Coveralls/Scrubs
Shoe-covers
---
Donations can be delivered:
By Mail to: ORMC (Attention to Materials)
520 E Sixth Street
Odessa, Texas 79761
In person (with scheduled delivery)
Please do not drop off. To schedule a drop off time/location, contact Elizabeth Vasquez at 505-639-1401 or by emailing [email protected]
Leave Encouraging Words For Healthcare Heroes
Our clinicians and staff continue to selflessly work around the clock to provide care to our patients. Right now, our healthcare workers are on the frontlines of battling the novel coronavirus disease (COVID-19) that's spreading rapidly throughout our city, state and nation.
Your messages of support and gratitude have, now more than ever, been especially motivating. If you'd like to share a story of compassionate care or just express your appreciation, you can send our staff a message here. It brightens the day of our staff to know the community is behind them in this time of crisis.