Wound Care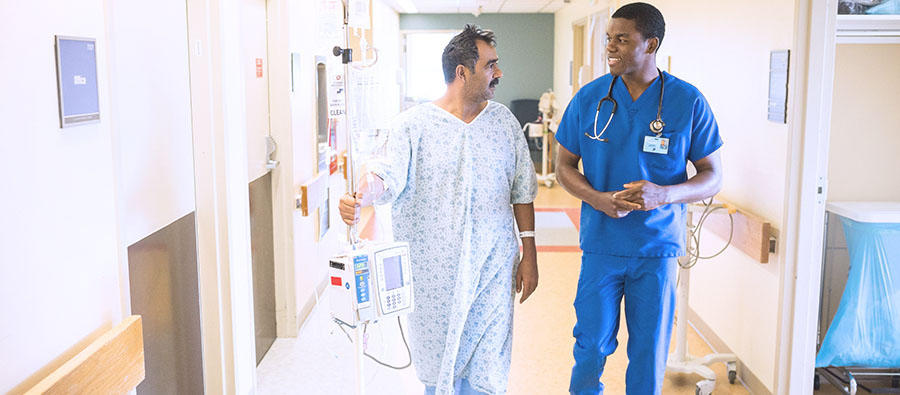 We are here to help you find what you need.
The Wound Care Center at ORMC represents a comprehensive resource for the treatment of patients with chronic, non-healing or difficult wounds, as well as non-wound related conditions approved for Hyperbaric Oxygen (HBO2) Therapy.
Odessa Regional Medical Center is staffed by experienced physicians, and other healthcare professionals, who are trained in wound management and hyperbaric medicine. These professionals employ the latest wound care treatment strategies, including HBO2 Therapy.
Hyperbaric Oxygen Therapy may play a significant role in promoting healing as part of a patient's wound care treatment plan that may also include surgery, antibiotic therapy, and physical rehabilitation. Most wounds require an average of 20 to 40 HBO2 Therapy treatments. A minimum of six days of HBO2 Therapy per week is necessary for full benefit.
What Is The Hyperbaric Chamber Experience?
There are three stages of Hyperbaric Oxygen Therapy: compression, treatment, and decompression. All stages are painless. Clinical staff trained in hyperbaric medicine will monitor the process under the supervision of a physician. A special intercom system allows for constant communication. In addition, the chamber is made from a clear acrylic material allowing full view of the surroundings.
Conditions
Carbon Monoxide Poisoning
Decompression Illness
Gas Embolism
Gas Gangrene
Acute Traumatic Peripheral Ischemia
Crush Injuries
Necrotizing Infections
Acute Peripheral Arterial Insufficiency
Compromised Skin Grafts or Flaps
Chronic Refractory Osteomyelitis
Osteoradionecrosis
Soft Tissue Radionecrosis
Cyanide Poisoning
Actinomycosis
Diabetic Wounds of Lower Extremities
Treatments
Conventional wound treatment
HBO2 therapy