Breast Care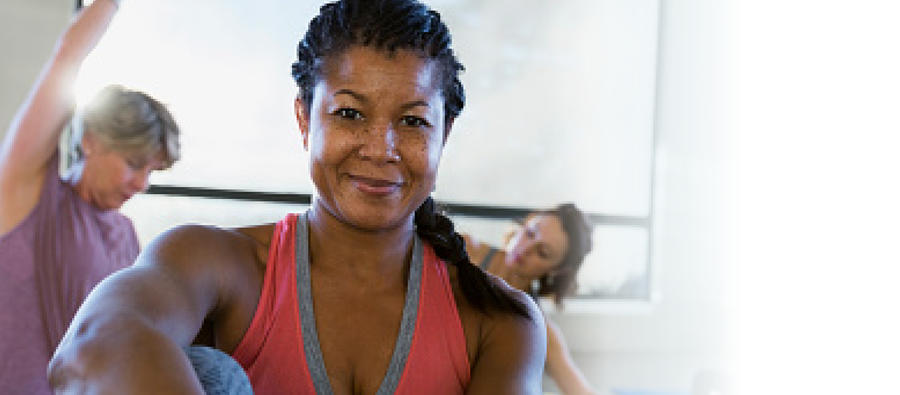 Breast cancer affects nearly 180,000 American women each year. But with education and screenings, we can detect breast cancer early, when it is most treatable. And, if needed, we offer some of the newest and most advanced treatments now available.
Advanced Breast Exams and Mammograms
Odessa Regional Medical Center is thrilled to announce that we've taken peace of mind to a whole new dimension with double the revolutionary, FDA approved screening and diagnostic breast imaging tools. Double the equipment equals an increase in the amount of mammograms that can be completed in a day. This means less wait times for you, making your mammogram a quick and seamless process. 
The Women's Center at ORMC is dedicated to the prevention and early detection of breast cancer and breast cancer education. Mammograms are the best way to find breast cancer early, when it is easier to treat and before it is big enough to feel or cause symptoms. We offer a warm, inviting setting to take care of your healthcare needs with a variety of services including:
3-D Mammograms
Screening Mammograms
Diagnostic Mammograms
Breast Ultrasound
Stereotactic Breast Biopsies
Ultrasound Guided Biopsies
Bone Density Mammograms
Schedule your screening mammogram today by calling 432-582-8500. Experiencing financial hardships? We're here to help. Ask about our Pink the Basin funds to see if you qualify for a free screening mammogram.
SmartCurve System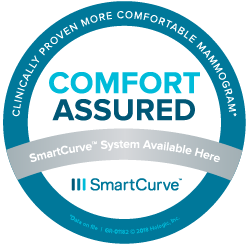 Mammograms are a woman's best defense in detecting breast cancer early, but we know that the fear of pain causes many women to delay scheduling their annual mammogram. That's why we proudly offer the Genius™ 3D Mammography™ exam that combines better, earlier breast cancer detection1-6 with the improved comfort of the SmartCurve™ breast stabilization system.
Getting a mammogram with the SmartCurve™ system is just like getting a regular Genius™ exam – only more comfortable! 
The curved design of the compression device  mirrors the shape of a woman's breast to reduce pinching and applies uniform compression over the entire breast for added comfort. 
The technologist will view the images of your breasts at the computer workstation to ensure quality images have been captured for review. A radiologist will then examine the images and report results to either your physician or directly to you.
Pink the Basin
Need a mammogram but don't think you can afford it? Learn how you can apply for assistance through Pink the Basin. Click here to learn more or ask one of our breast care staff members about Pink the Basin funds when you call to schedule your annual mammogram.
Pink the Basin is a non-profit organization that believes every woman deserves to know if they have breast cancer. Fueled by a passion that comes from their differing experiences with the disease, the Pink the Basin board members and volunteers work tirelessly to raise the money it takes to realize their dream.
Ector and Midland county reports show that four out of five women over 40 did not get a mammogram. Through the generosity of West Texans who open their hearts and pocketbooks to women in need of services, but who either have no health care coverage or limited health insurance, mammography services and prostheses are made available.
Funds are distributed to partnering hospitals throughout the Permian Basin, who provide mammograms and other breast cancer diagnostic services. Hand in hand with the community, Pink the Basin embraces the hope that all women will have the resources they need to become ambassadors of their own health.
Digital Mammography
In our newly renovated mammography center, you'll benefit from sophisticated mammography systems that improve your comfort, require less time and, most of all, enhance image quality to aid in the early detection of breast cancer. ORMC's state-of-the-art digital mammography system makes this important exam faster and more precise than ever. According to recent studies, digital mammography detects up to 28% more cancers in women 50 and younger and in women with dense breast tissue.
Advanced Stereotactic Capabilities
If your mammogram detects an abnormality, we can conduct a biopsy, which is where a small tissue sample is taken to determine if cancer is present. Though the majority of biopsies find no cancer, this minimally invasive procedure is the best way to be sure. Using advanced targeting and guidance technology, this procedure can be performed with pinpoint accuracy. It requires only a small incision and local anesthesia.
Resources
Top Tips for Healthy Breasts

Every woman's experience with her breasts is similarly unique. While one person may have dramatic changes in the appearance and feel of her breasts over time related to menstrual cycle, pregnancy, birth control pills, age and weight changes, others may never be aware of symptoms. It helps to become comfortable with the appearance and feel of your own breasts so that you can be confident when there is a change you want to discuss with your doctor.