Maternity Care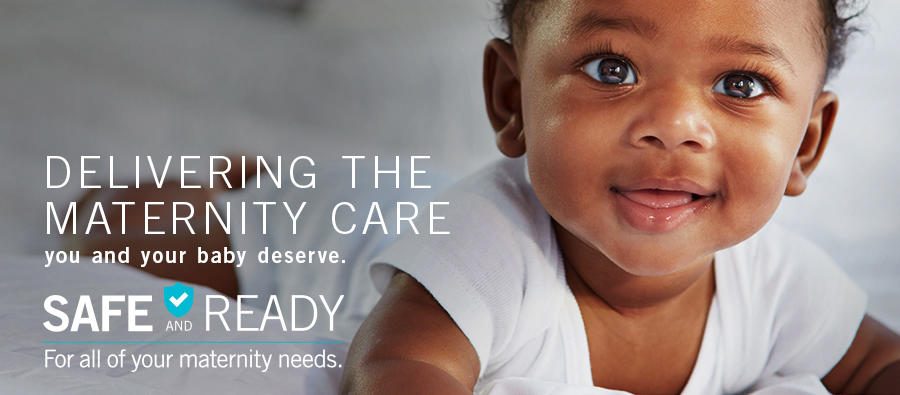 If you're expecting soon, you can expect world-class care and treatment from our safe and ready maternity program. We're here for you and your newborn through every step of the delivery process.
Five-Star Ratings, Five-Star Deliveries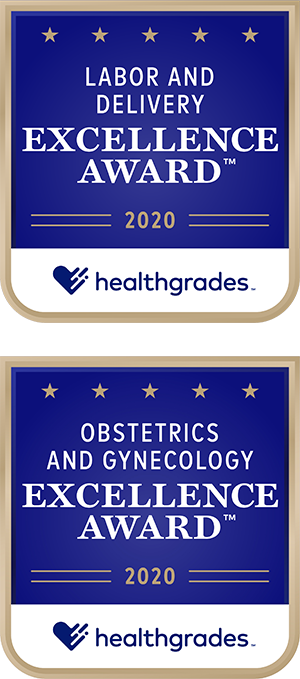 This year, over 2,700 babies will be born at our hospital. There's a reason that ORMC delivers more babies than any other healthcare facility in the Permian Basin. It's because we view each new life as a miracle to celebrate, and our experienced team of doctors, nurses and other health care professionals are dedicated to helping your baby get the best possible start.
Odessa Regional Medical Center is proud to receive the 2020 Healthgrades awards for Labor and Delivery Excellence Award™ as well as Obstetrics & Gynecology Excellence™. These awards ranked ORMC in the top 5% in the nation among the participating hospitals!
At ORMC, you'll find comprehensive care for you and your baby all under one roof. This includes our Obstetrics ER with 24/7 on site board-certified OB/GYN coverage, our Level III designated Neonatal Intensive Care Unit, and a specialized team of Maternal Fetal Medicine physicians for high-risk pregnancies through our Regional Perinatal Center. The birth of your child is one of the most memorable moments of your life, that's why our five-star rating makes ORMC the best choice for all your maternity needs.
High Risk Obstetrics Unit - ORMC's Obstetrics Unit cares for expectant moms who are experiencing complications during their pregnancy that require hospitalization. This 6-bed unit is equipped with comfortable private rooms and specialized equipment to monitor complicated pregnancies.
Labor, Delivery and Recovery - For the birth of your baby, we've prepared a private, spacious, Labor, Delivery and Recovery (LDR) suite. With an adjustable bed and reclining sleeper for your coach, our suites are designed to increase your comfort during labor. Each suite is also fully equipped to help ensure a safe delivery and outstanding medical care for the first hours of your baby's life. If you require a Cesarean section, we also have surgical suites dedicated to women's services, so you will be able to deliver your baby in an operating room located right in our maternity unit.
Private Post Partum Care - As the Permian Basin's first choice for childbirth, we know how important this time is for you and your family. We will provide you a comfortable, private post partum room for your recovery. While you and your family focus all attention on your new baby, your needs will be the postpartum staff's focus. And when you're hungry, you can select a gourmet meal from our room service menu.
Rooming-In or Full Nursery Options - ORMC prides itself in offering new parents a variety of choices for how their infant is cared for during their stay. Our rooming-in option gives families time to bond with their newborn. . Our baby nursery is available for mothers who want to rest without their baby in the room or who are not able to care for their newborns. ORMC's nursery staff works hand-in-hand with your pediatrician to provide quality care for your baby. With advancements such as infant hearing screenings, your baby will literally be examined from head to toe. We also contract with a photographer who will come into your room to photograph your baby while you are here if you are interested.
Neonatal Intensive Care Unit - As the first neonatal Intensive Care unit in the Permian Basin, we provide highly-trained nurses and respiratory therapists to support a board-certified neonatologist in meeting the special needs of newborns and premature infants. As a Designated Level III Neonatal Intensive Care Unit by Texas Department State Health Services our 49-bed unit is equipped with advanced incubation and monitoring equipment to provide a range of critical care services for these fragile newborns. With state of the art equipment such as nitric oxide therapy and head cooling technology, coupled with a respected transport team, babies from as far away as Alpine, Texas, and Hobbs, New Mexico, are transported into our NICU for immediate care.
Breastfeeding - The post partum nursing staff help you become a confident new parent by providing breastfeeding support and parenting education. Our lactation consultants are available Monday through Friday from 7 a.m. to 3 p.m. to help our new mothers with breastfeeding. ORMC also offers a Newborn Clinic to evaluate your baby's progress with breastfeeding.
 
Obstetrics Emergency Department
24/7 Coverage for you and your baby
As part of our overall commitment to women's health and care for expecting mothers, Odessa Regional Medical Center now offers an OB/GYN hospitalist program to provide consistent care to patients in our hospital, as well as emergent care to those arriving in Labor and Delivery. Our OB/GYN hospitalist program brings an experienced team of board-certified obstetricians and gynecologists on-site to ORMC 24 hours a day, 7 days a week. 
In the event that your physician is not available, OB/GYN hospitalists can provide an exam, evaluate the progress of your labor, review test results and fetal heart rate activity. They will address evolving issues and provide you and your baby with a safe delivery. The program's hospitalists are highly skilled in a variety of different delivery techniques. In addition to being board certified, hospitalists are required to maintain high levels of clinical performance and professional standards.
These dedicated OB/GYN physicians at ORMC provide a number of services, including:
provide care in times of emergency prior to the arrival of a patient's own physician;
support the care of high-risk pregnancy patients;
and deliver babies for patients who don't have an obstetrician.
Our shared mission is to elevate the standard of women's healthcare by ensuring every expectant mother is evaluated and treated by a physician regardless of time, location, complication or circumstance.
Regional Perinatal Center
Experience means a lot when you're having a baby, especially when you are concerned that your pregnancy may be high-risk.
New technological advances allow your baby to be independently monitored, measured, evaluated, and treated while still in the womb. The Regional Perinatal Center is equipped with state-of-the-art equipment to work hand-in-hand with your obstetrician by providing the following services:
Consultations for high-risk or complicated pregnancies

Genetic services

Amniocentesis

Targeted ultrasound studies

Fetal echo studies

Fetal therapy

Biophysical profiles

4-D Ultrasounds – for established patients

Nuchal translucency

Chorionic villus sampling

First and second trimester non-invasive screening for chromosome abnormalities
If you are concerned that you are high-risk, the following is offered at the time of your consultation:
Evaluation of your baby's condition
Explanation of the identified disorder and discussion of possible therapy
If intervention is necessary, a review of the risks will be considered and discussed in detail 
Maternal Fetal Medicine Providers
Our Maternal-Fetal Medicine Specialists are board certified and have special expertise required to provide care to both mother and baby in complicated pregnancies. With knowledge of diagnostic and treatment options for complicated pregnancies, the Maternal-Fetal Medicine Specialists can evaluate your baby's health before birth to detect abnormalities.
Joseph Bruner, MD
Stewart Boulis, MD, RDMS, RVT
Mary Seigler WHNP-C, MSN
Melissa Johnson CNM
Belinda Morha, FNP-C 
Resources
Having a Baby Soon?

Having a baby soon? Read our pregnancy checklist that outlines things to think about for each trimester and after birth.

Birth Trauma Support Groups

Ryanne's Hope is a community group dedicated to providing support for families that have experienced birth trauma.