MCH, ORMC Teaming Up to Test All Patients, Staff at Madison Medical Resort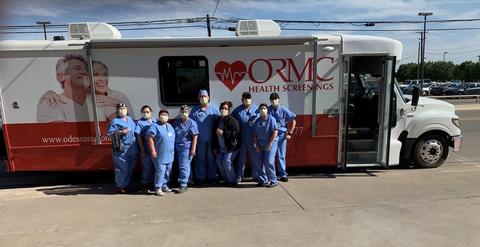 Medical Center Hospital and Odessa Regional Medical Center are collaborating to test all patients and staff at Madison Medical Resort in Odessa. This comes after a patient from the Resort was brought to MCH this week and tested positive for COVID-19.
MCH will be testing all Madison staff at the 42nd Street Urgent Care, while ORMC is testing all patients at the facility. The two hospitals will combine to administer more than 260 tests. Both hospitals have staff working overtime to make sure all patients and staff are tested by the end of the day. The tests will be sent to private labs where results are expected within a few days.
"Medical Center Hospital is proud to collaborate with Madison Medical Resort and Odessa Regional Medical Center to care for the residents and staff of Madison during this time," said Christin Timmons, MCH Chief Nursing Officer. "After speaking with Madison leadership this morning, we contacted ORMC for a joint effort with testing in order to get all staff and residents seen today. The response by MCH and ORMC was without hesitation and everyone is putting hands in to make sure they are cared for and supported through this. This is a vulnerable population and we want to ensure we are responding quickly and appropriately."
"Odessa Regional Medical Center was ready to step in at a moment's notice to help take care of this especially vulnerable patient community," said Stacey Brown, ORMC President. "Our testing resources were quickly redirected in order to help facilitate testing so the results could be obtained as quickly as possible. This is yet another great example of our two hospitals coming together for the betterment of our community."